The Start
The first part of "THE MEGARACE" will lead from
MAUTH to MARKREDWITZ. The participants of the race
will run nearly 280km through the Czech Republik.
Only a few kilometers in the beginning and in the end will lead
through germany.
The Ridgeway
The second part of "THE MEGARACE" will lead to the south,
completely in germany. The last 100 kilometers of
this part have a lot of mountains. The main reason for
two lifebases so close to each other.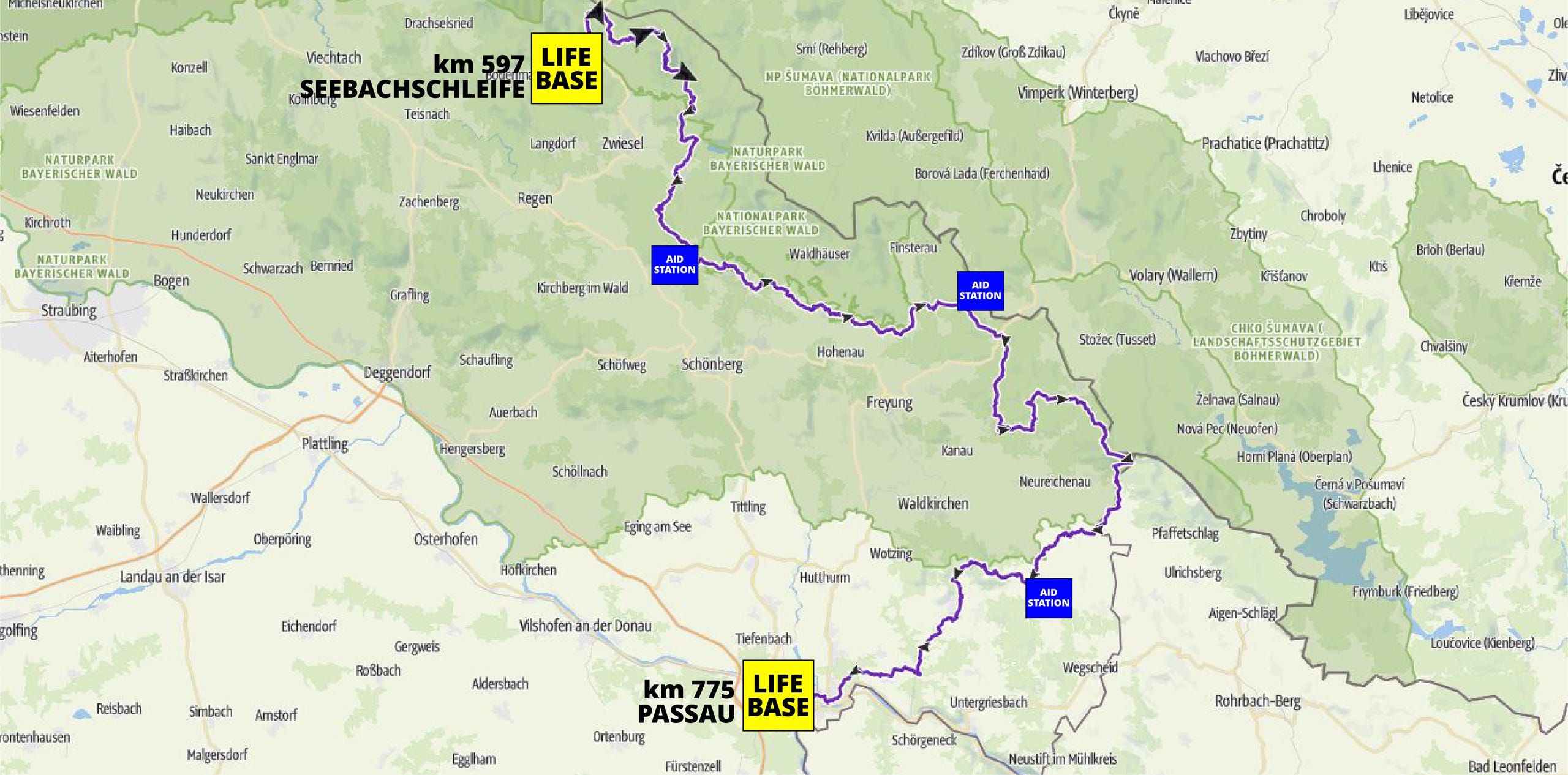 The Hook
The third part of "THE MEGARACE" is a short one.
Only a bit more than a 100 miler all the way south to
PASSAU. But in the end the participants of the race have
runned 3/4 of the whole race course. 775 km!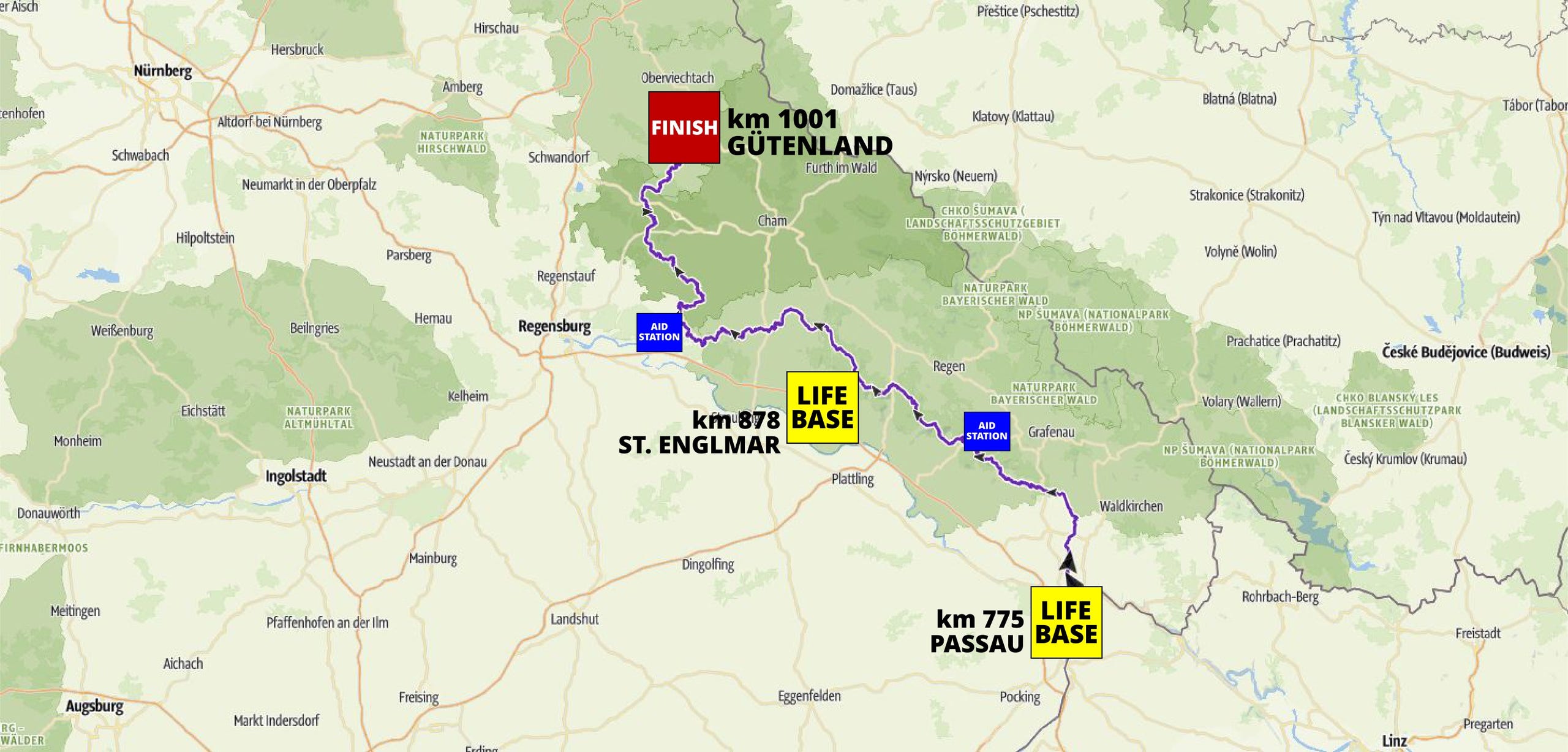 The Final
227 km is the length of the fourth part. A lot of
mountains, trails and forest roads will lead
the runners to the finish line in GÜTENLAND.
The unbelievable distance of 1.001 km is made!